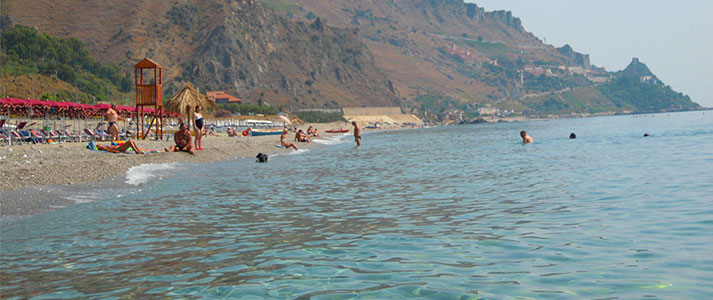 Paradise Camping, a modern, touristic, 4 star resort, is located along the bay between Capo S. Alessio and Capo S. Andrea. It has direct access to the beach and is located on an old olive, and citrus grove. The campground can be reached by getting off of the A18 highway at the Taormina exit and following the SS 114.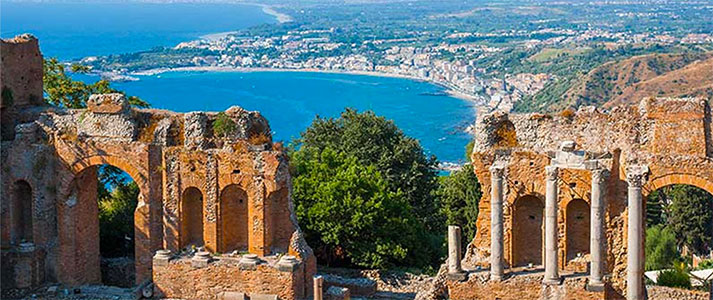 The campground is part of a larger tourist district, and is near the towns of Letojanni and Taormina, which can be reached by public transportation. Its convenient location allows visitors to easily make trips to all the major Sicilian historic centers and natural areas: Catania, Siracusa, Agrigento, the Etna Park, the Alcantara River Park, the Aeolian Islands and many others

The campground is designed to offer a relaxing and enjoyable time for its visitors.
It is developed on a 20'000 square meter zone and offers large, shaded and equipped areas with direct access to the beach, a reception office (with a twenty-four-hour watchman and a small parking area), a camper service area, and a large parking lot at the entrance.
Campsite lots
The campground has 250 sites laid out under secular olive trees, which guarantee consistent shade during the summer. The camp sites are of different types and square footage. Each lot is equipped with an electric outlet with European plugs (3A-6A) and the possibility to drain gray water. There are several stations to restock water near each campsite.
Reception front desk hours are:
The campground offers the following facilities: bungalows, market, bar, restaurant, pizzeria, two restroom complexes with free hot water and showers which are handicapped accessible, coin operated laundry, tennis, bocce, volleyball, and soccer courts, pool and ping pong tables, swimming pool, playground, and gym.
Reception front desk hours are: from 9.00 am to 13.00 pm and from 16.00 pm to 18.30 pm. Pets are allowed.

CAMPING PARADISE
Taormina Letojanni

Strada Statale 114 km 41
98037 Letojanni (Me) Sicily
Tel/Fax 0942/36306 –
P.Iva 02567410838 –
Satellite coordinates: 37°53'50.8″N 15°19'31.0″E
E-Mail: campingparadise@campingparadise.it